Ensuring organisational ambition to achieve corporate social responsibility (CSR) improvements is no small task. One of the ways to empower your organisation to act upon its values is through community engagement.
There are a variety of approaches available for giving back to the community. One of the most popular strategies is philanthropy, which establishes strong partnerships in the community.
Scroll down to learn more about what sets corporate giving apart from other areas of community engagement and learn how to include philanthropy in your sustainability strategy.
The Role of Giving Back to the Community in Corporate Sustainability
"Community" is a critical component of a sustainability strategy, because it promotes social responsibility through an organisation's local engagement. Far from a one-way interaction, "community" activities bring mutual benefits to the diverse stakeholders involved. This in turn makes it easier for an organisation to demonstrate the fulfillment of its CSR goals and promises.
For these reasons, the Staarsoft® Sustainability Toolkit approach emphasizes "Community" as one of the four strategic pillars within a sustainability strategy, alongside "Environment," "Operating Practices" and "Products and Services," for all organisation types.
Below are some ways the "Community" component of a sustainability strategy can be implemented:
Community Development
Support for community programs aimed at capacity building. Examples include training programs, access to healthcare and technology, and local supplier development.
Philanthropy
Donations, sponsorships or support for community development initiatives that align with material CSR focus areas promoted by an organisation.
Stakeholder Engagement
Identification of all stakeholder groups that may be impacted by an organisation's decisions and establishing processes to engage with these groups and respond to their concerns.
Volunteerism
Employee involvement in the community by sharing professional expertise or supporting community causes through active involvement. Added benefits include employee pride and satisfaction. For further details on the metrics, indicators and reporting standards for each of these approaches, contact us for a demo of our Staarsoft® sustainability software, which walks you through the strategic planning process.
What is Corporate Philanthropy and How does it Improve a Sustainability Strategy?
Corporate philanthropy refers to an organisation's support for its community through charitable donations of funds or time, sponsorships, or support for community development initiatives. Aimed at creating a beneficial social impact on the community, philanthropy promotes strategic partnerships with diverse community stakeholders.
While philanthropy may satisfy an organisation's community criterion in its sustainability plan, it should not be used to supplant the other CSR criteria of environment, operating practices and products and services.
How to Add Corporate Giving into a Sustainability Plan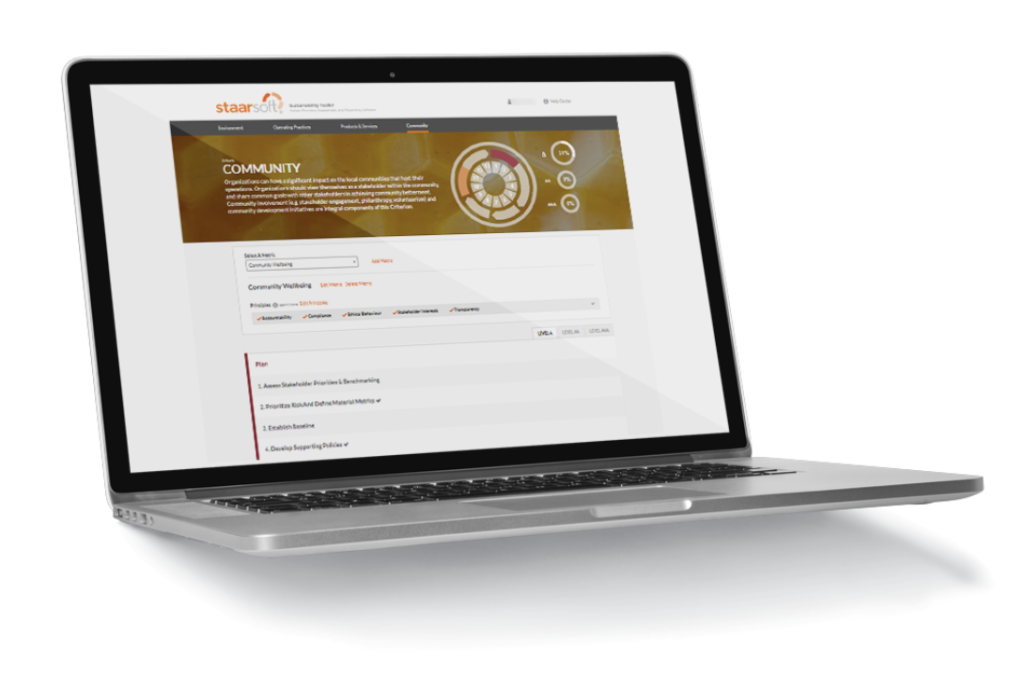 An organisation's philanthropic activities are most impactful when they align with an organisation's material purpose. If your organisation struggles with criteria selection, the Staarsoft® Sustainability Toolkit can help.
Each organisation should select the specific funding criteria for partnering with a community organisation or initiative through funding, sponsorship or support. This includes both criteria for exclusions as well as specific focus areas of involvement.
For instance, here are some possible criteria for exclusions for a partnering organisation:
Involvement in political, religious or for-profit activities
Discrimination in the organisation based on gender, race, ethnicity, or sexual orientation
Funding allocation to operations or salaries and wages rather than program initiatives
Failure to meet adequate reporting standards for community activities
While an organisation's CSR focus areas vary substantially based on its material function, purpose and long-term aims, some examples of criteria for inclusion may include:
Substantial support to a key stakeholder group in the community
Noticeable advancement in areas of lack to access or support in the organisation's community
Alignment with certain Sustainable Development Goals that are material to an organisation
Corporate Philanthropy Example
Here's how one of our clients ensures enduring community enrichment through corporate sustainability planning. A major corporation in the energy sector selected the following focus areas for its corporate giving criteria:
Community Investment and Sponsorship
Aboriginal Community Investment Fund
Environment and Sustainability Fund
Gifts in-Kind
Tripartite Funding
The organisation placed specific emphasis on social impact in the areas of arts and culture, community health and wellness, youth development to advance career opportunities, and support for local first responders.
Its environmental initiatives also targeted the following key areas of improvement: restoration and rehabilitation projects, management of invasive species, protection of native plants and species, and educational awareness initiatives.
This example shows how corporate philanthropy acts as an investment back into the community to achieve long-term benefits.
Our Philanthropy and Volunteerism Initiative: Gianluca's Gift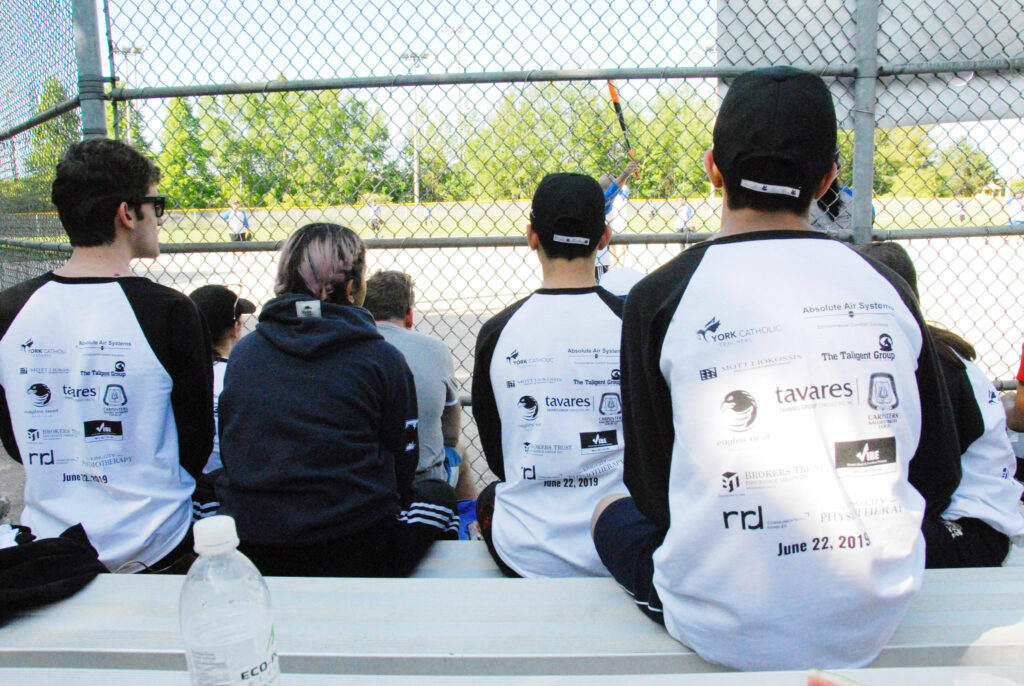 Over the years, Staarsoft® and its parent company Tavares Group Consulting Inc. have given to a number of charities but it wasn't until Gianluca's Gift that we also incorporated volunteerism.
Specifically aimed at youth enrichment in the local community of York, Gianluca's Gift proves that giving can achieve a variety of forms of community engagement and support thanks to a single organisation with a powerful story and mission.
For an excellent philanthropy initiative, donate to Gianluca's Gift today to support youth in the York region.