Minimum 12 month commitment
10% off discount for every additional year commitment
Organization Admin access to all locations and consolidation of Sustainability Data across locations for comprehensive Sustainability performance reporting
No location can access another location's data
Minimum 12 month commitment
10% off discount for every additional year commitment
Organization Admin access to all locations and consolidation of Sustainability Data across locations for comprehensive Sustainability performance reporting
No location can access another location's data
Why is a 12-month commitment required?
Sustainability is a big commitment and, at times, a culture change. As a result, we have established a minimum commitment of one year, aligning with typical timeframes for Sustainability goals. Many organizations are outlining plans for the long term, prompting us to recommend considering a commitment beyond just one year.
Opting for a commitment exceeding one year, entitles you to a 10% discount. Cancellation can happen anytime after the first year of the contract.
What if I decide this is not the right product?
We want to ensure you have the best chance at achieving your goals. If you are not satisfied, we offer the option to terminate the contract.
Is there special pricing for non-profits?
Absolutely! We provide a 15% discount upon verification of your status.
Do you have a setup cost?
A 20% fee ensures customer success and facilitates the onboarding process for your organization.
How do we get started?
All we require is a Purchase Order or signed Terms & Conditions.
What payment methods do you accept?
We accept cheques and wire transfers.
Can you help me get started?
Staarsoft® offers comprehensive step-by-step guidance, enabling you to get started on your own.
However, if you need further support with establishing certain aspects of your processes, we can provide a separate quote.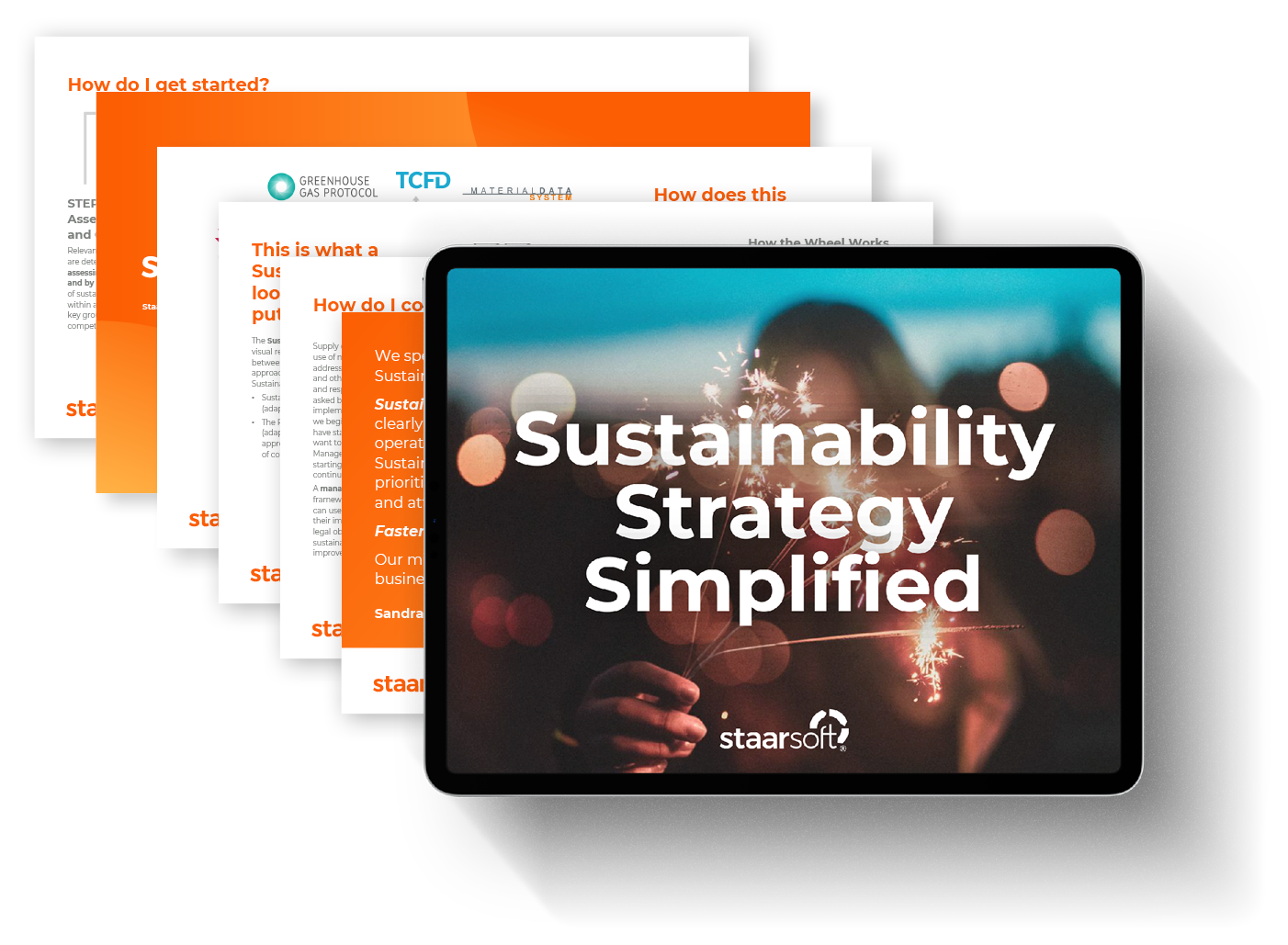 Learn how to effectively define Sustainability within the context of your operations, efficiently manage and concisely report on Sustainability to ensure the effective addressing of your priorities and those of your stakeholders.
This will help you identify cost savings and attract new business.