Buy back up to 20% of your time by simplifying your Sustainability Strategy today!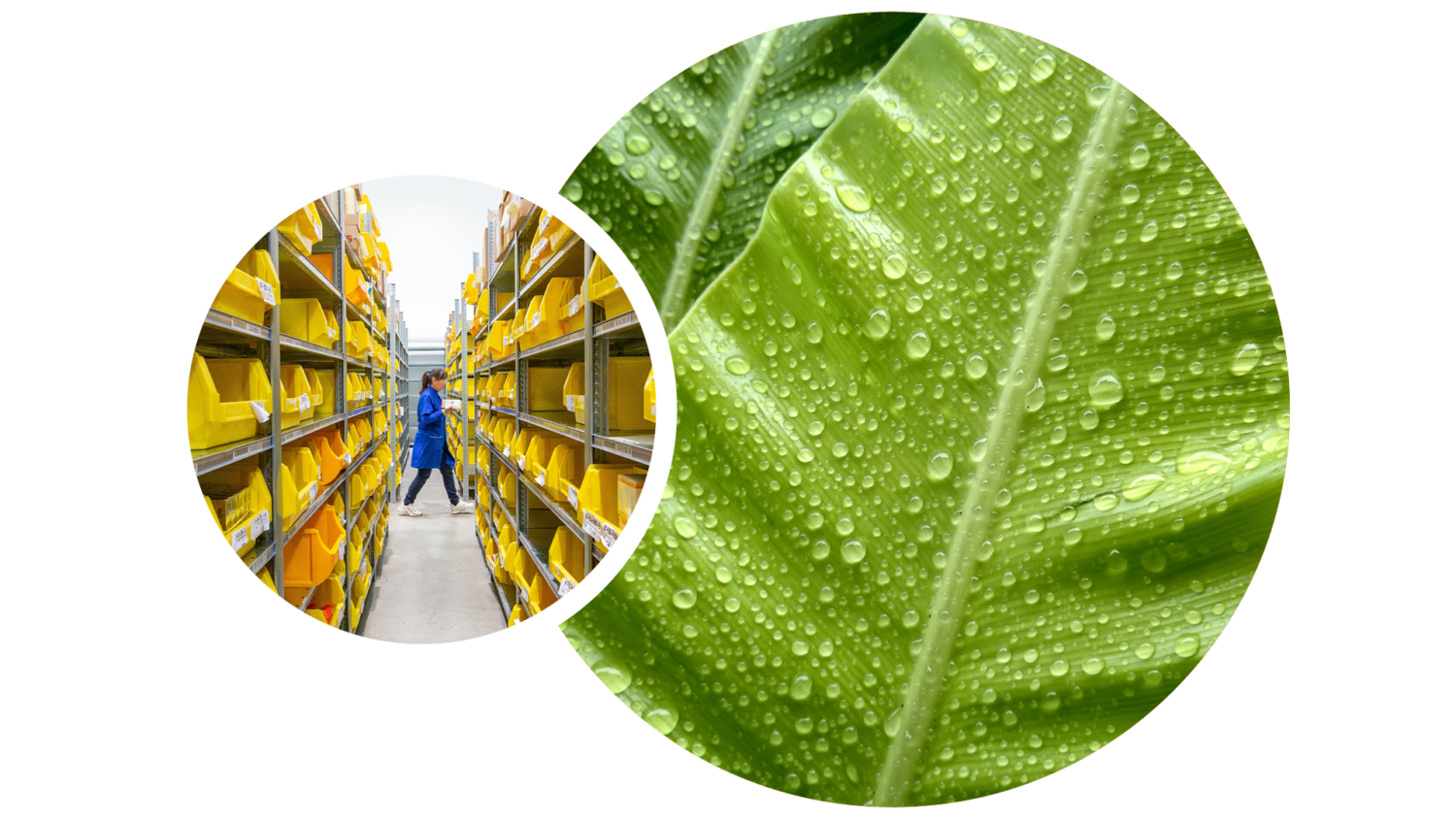 Buy back time by simplifying your Sustainability Strategy today! Accurate, Timely and Complete Reporting
Real-time reporting succinctly summarizes both overall and location-specific process-based Sustainability performance, while consolidating disparate metrics in ONE number. Minimize Risk and Enhance Trust
Integrate existing systems and processes while addressing regulatory compliance and adopting Industry Standards to meet stakeholder requirements. Identify Time and Cost Savings
Simplify and standardize Sustainability planning enabling faster implementation at a single location or organization-wide while minimizing time and costs as a result of proven detailed step-by-step guidance. Enhance Collaboration Efficiency
Staarsoft® Sustainability Performance Project Management software allows the easy assignment and completion of tasks, accompanied by real-time reporting that engages personnel and provides insight into upcoming Sustainability priorities.
Real-time process-based Sustainability performance 'snapshot'
Respond quickly and efficiently to Stakeholder Sustainability Requests from a SINGLE location.
Organization-wide and Facility-specific Dashboards.
Process-, Criteria- (e.g., Environment) and Metric- (e.g., Waste Program) based reporting contextualizes Indicator reporting (e.g., kg / tonnes) for ease of stakeholder communication.
Standardize reporting for disparate metrics (e.g., Occupational Health & Safety and Philanthropy) to identify Sustainability priorities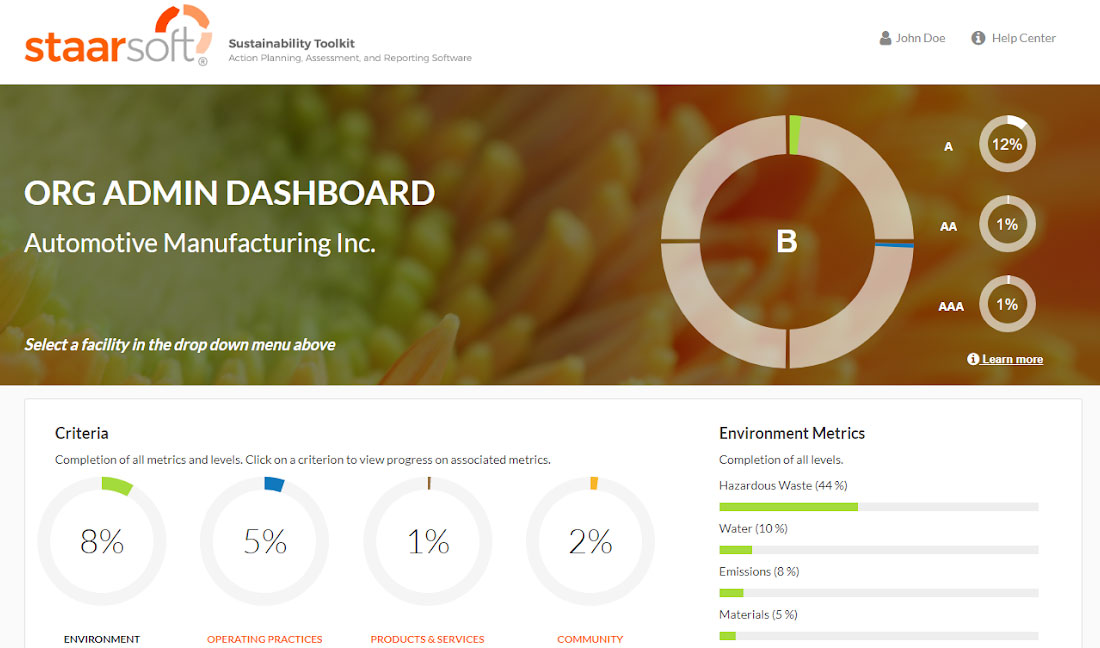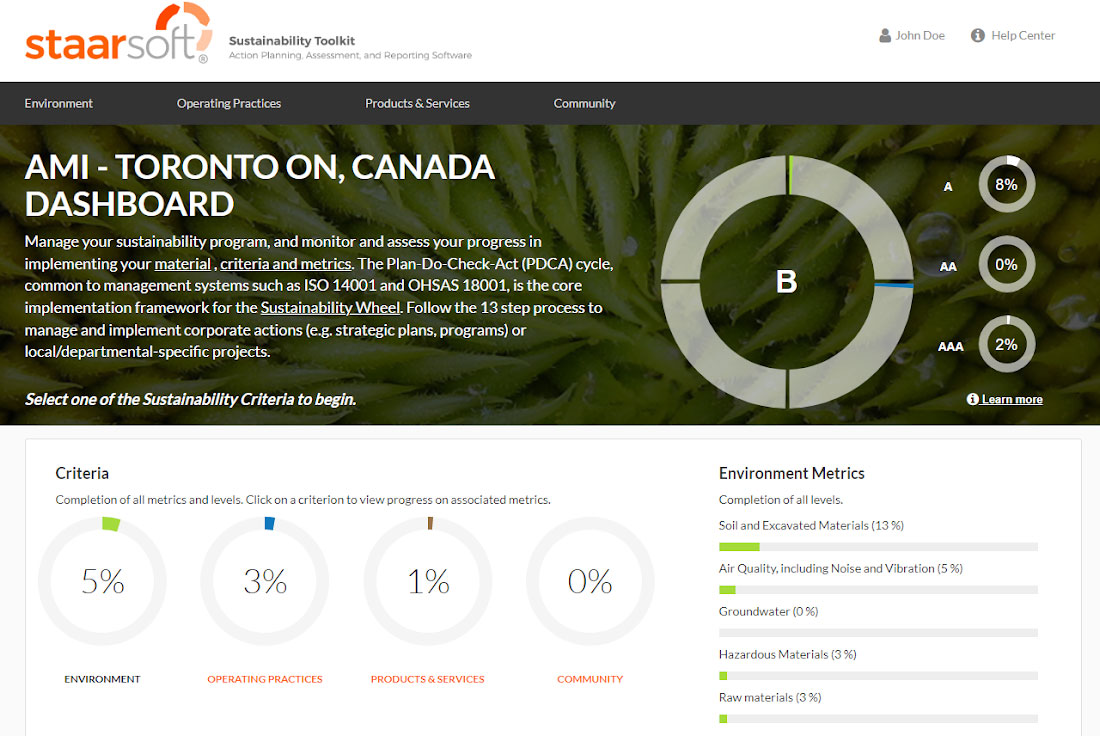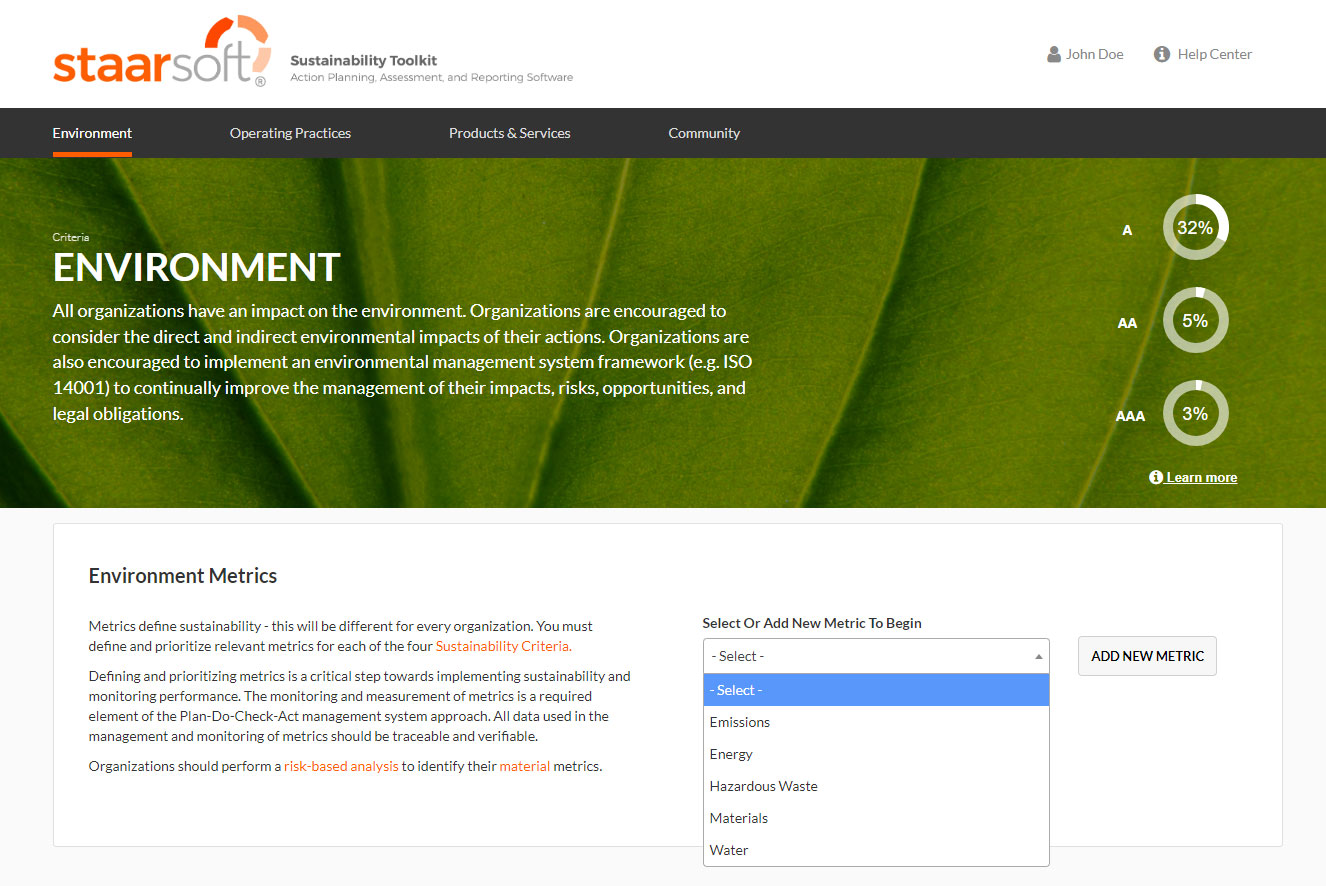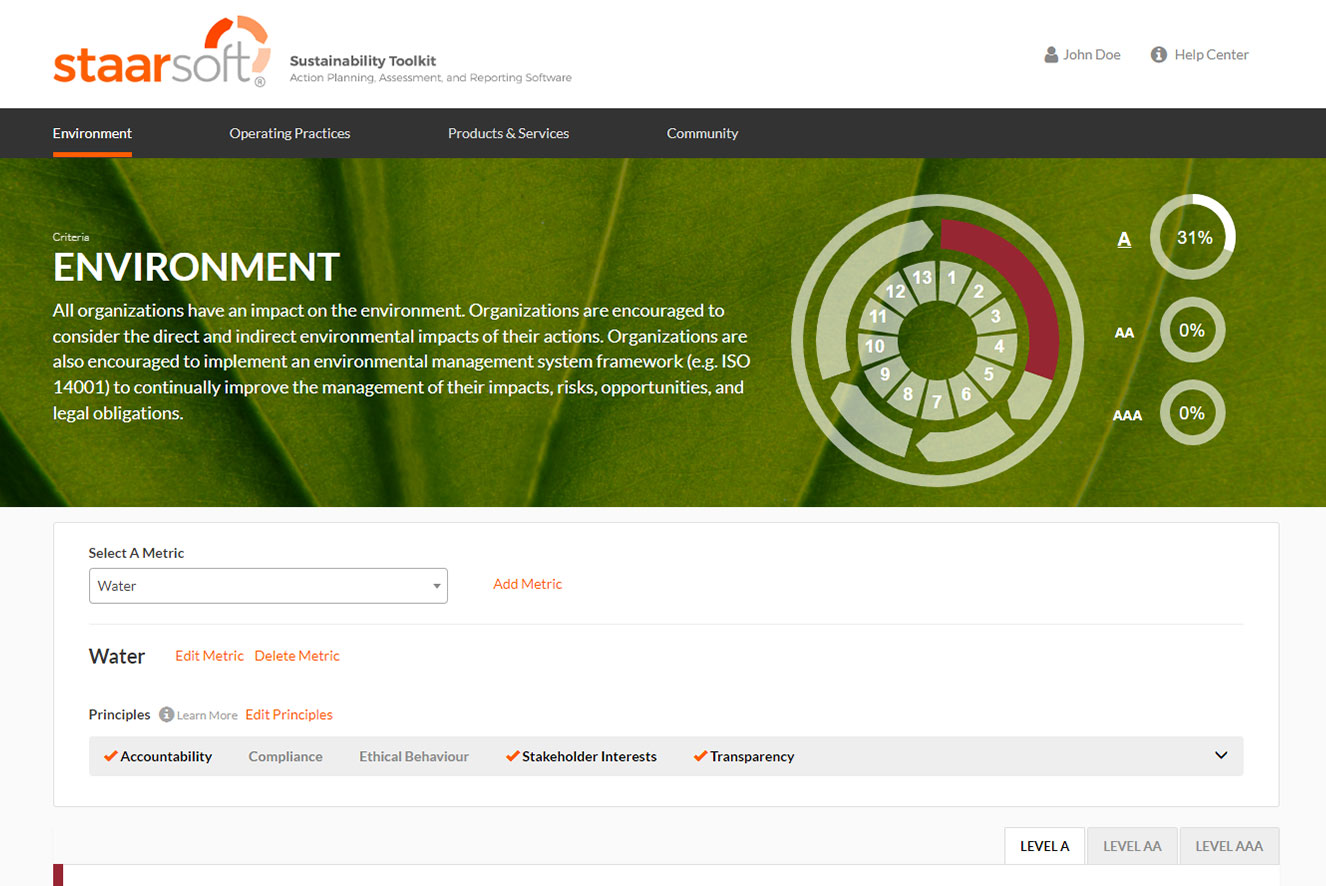 Detailed Sustainability Planning and Implementation Guidance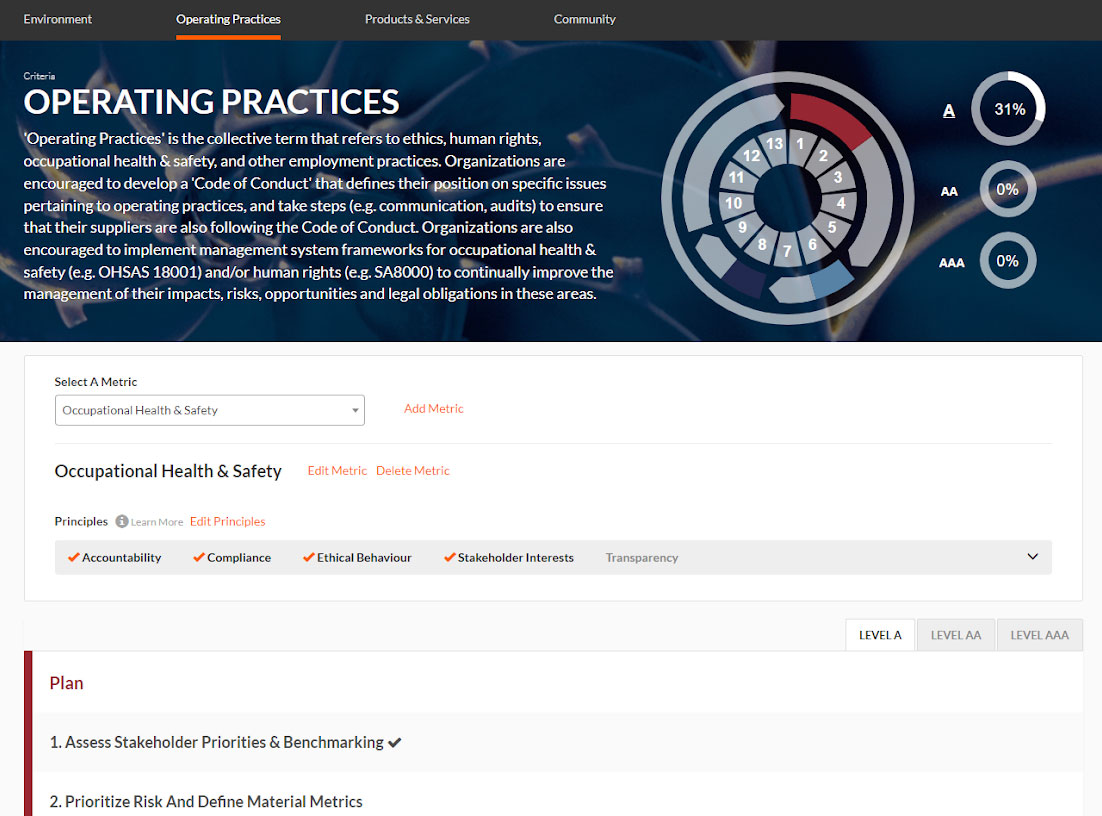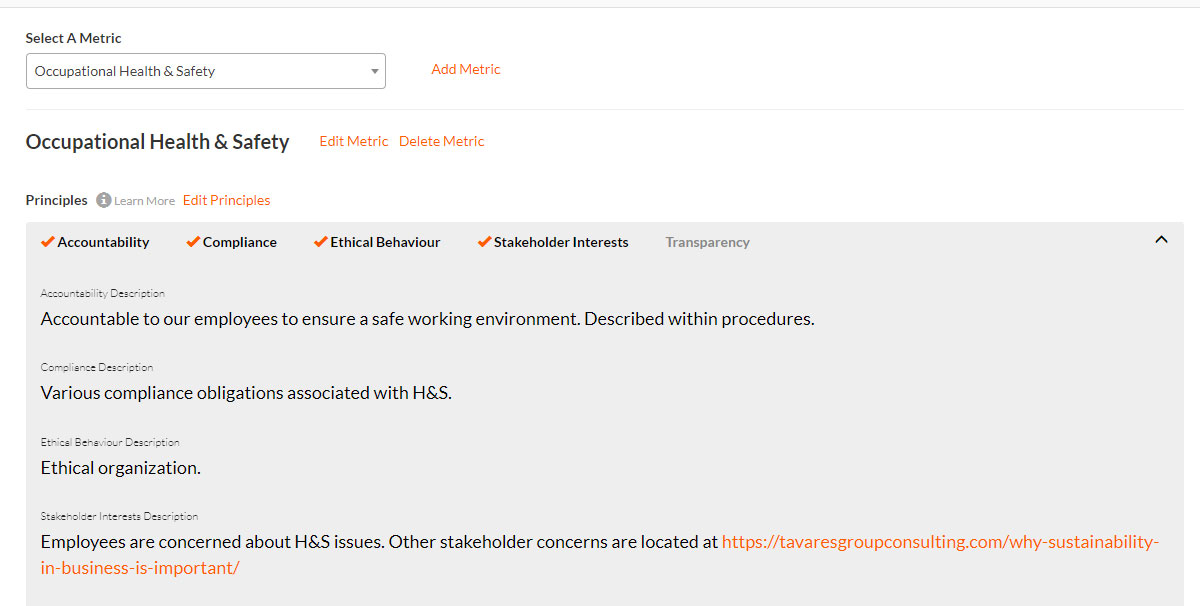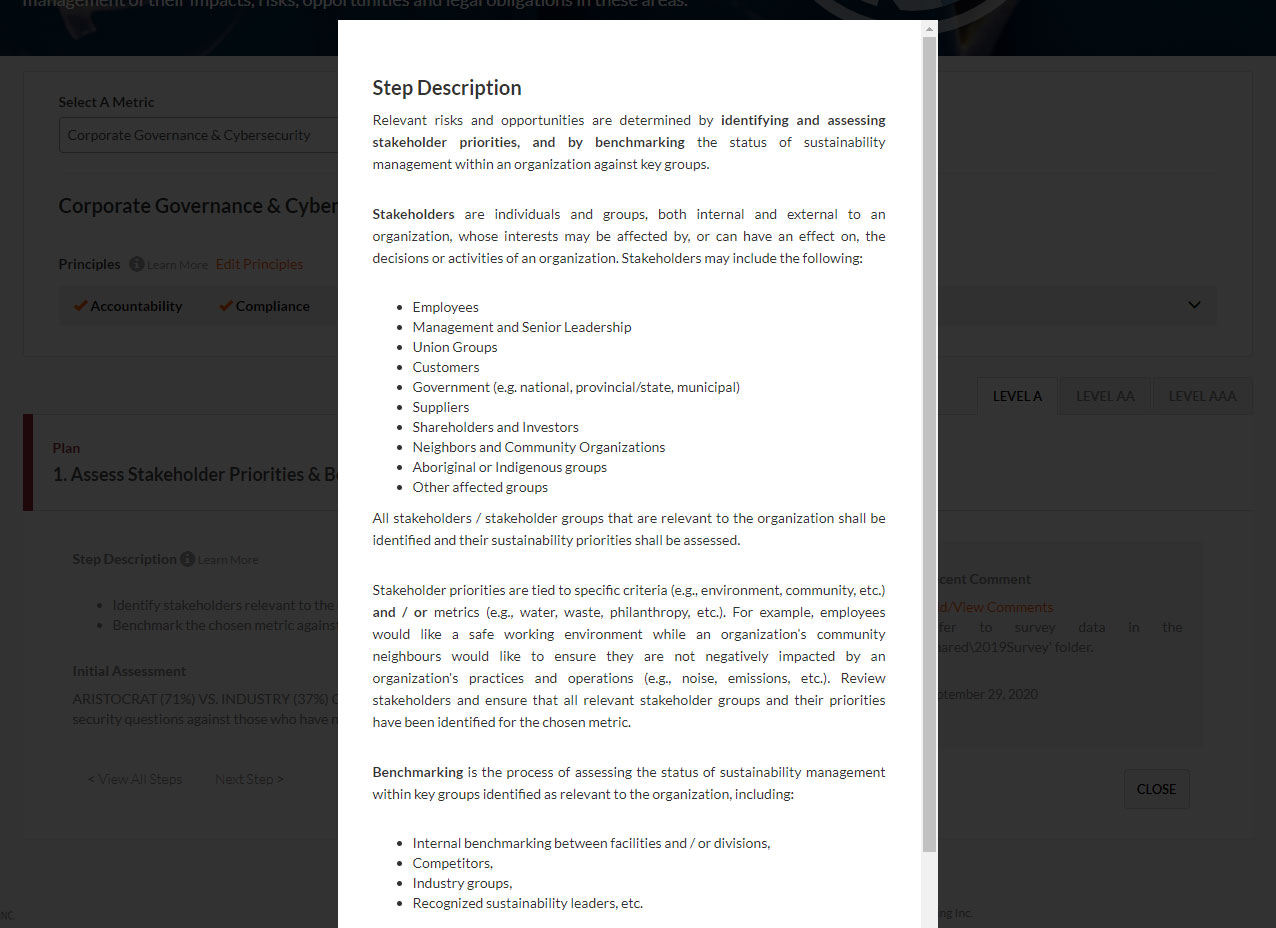 Effectively manage material Sustainability issues while minimizing risk and enhancing trust.
Process-Based Management Systems Framework.
Easily address Sustainability principles such as accountability, compliance, ethics, transparency, and more. "…helped us to get back on track with our sustainability goals. We now have a system in place where we can plan, track and monitor our sustainability metrics."
Manager of Finance & Regulatory Affairs, Erie Thames Powerlines
Engaging Project Management
Increase collaboration efficiency.
Easily assign tasks and timelines.
Track upcoming, recently completed and overdue actions.
Utilize interactive reports and data visualization.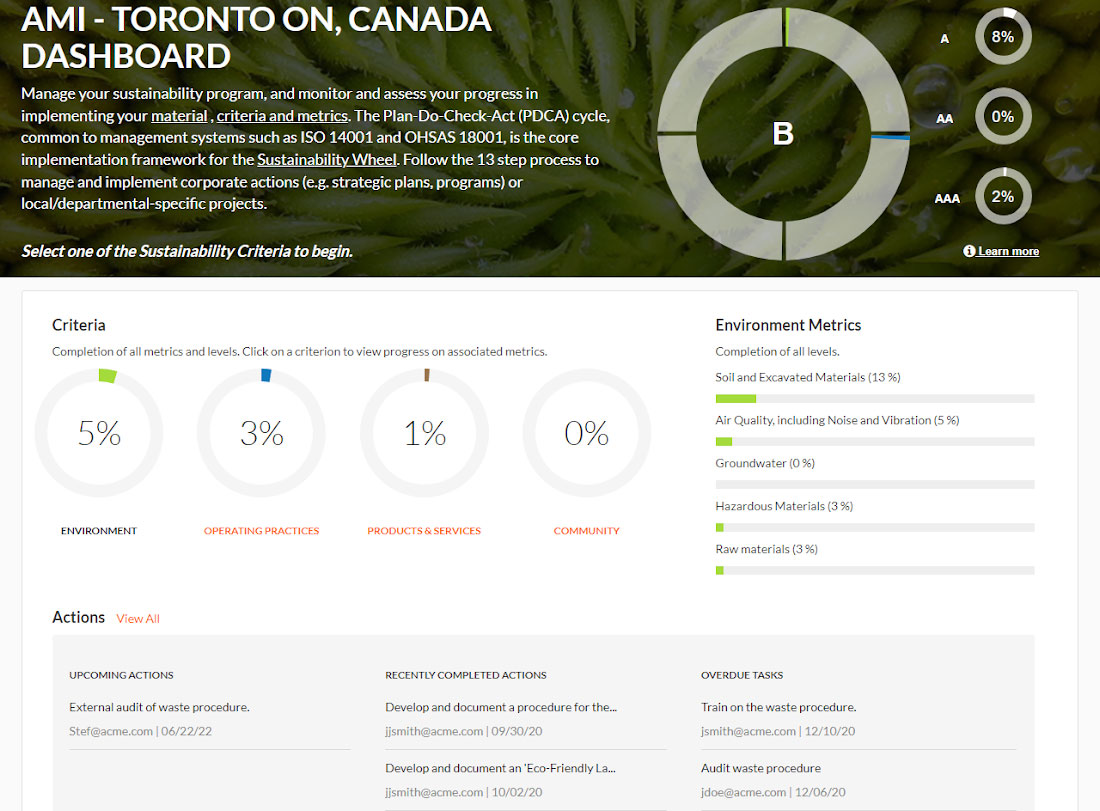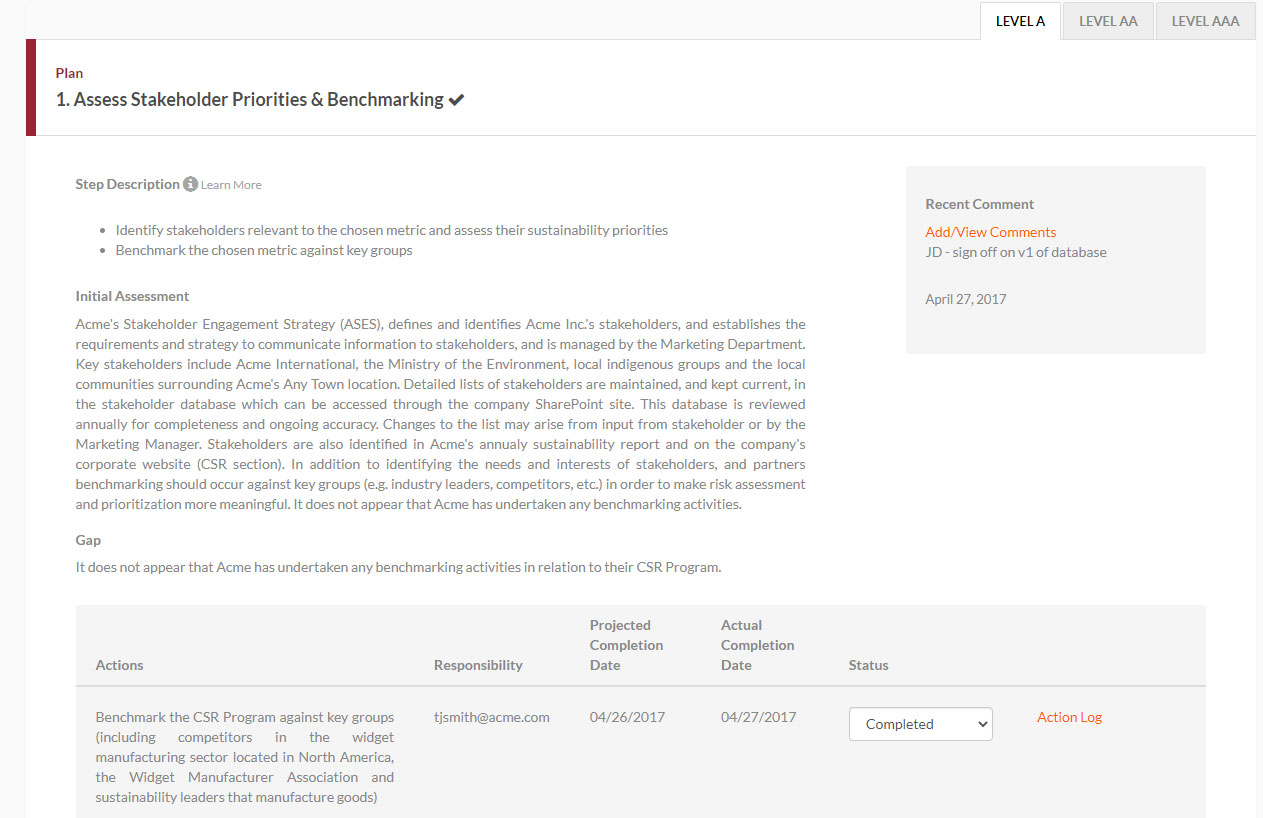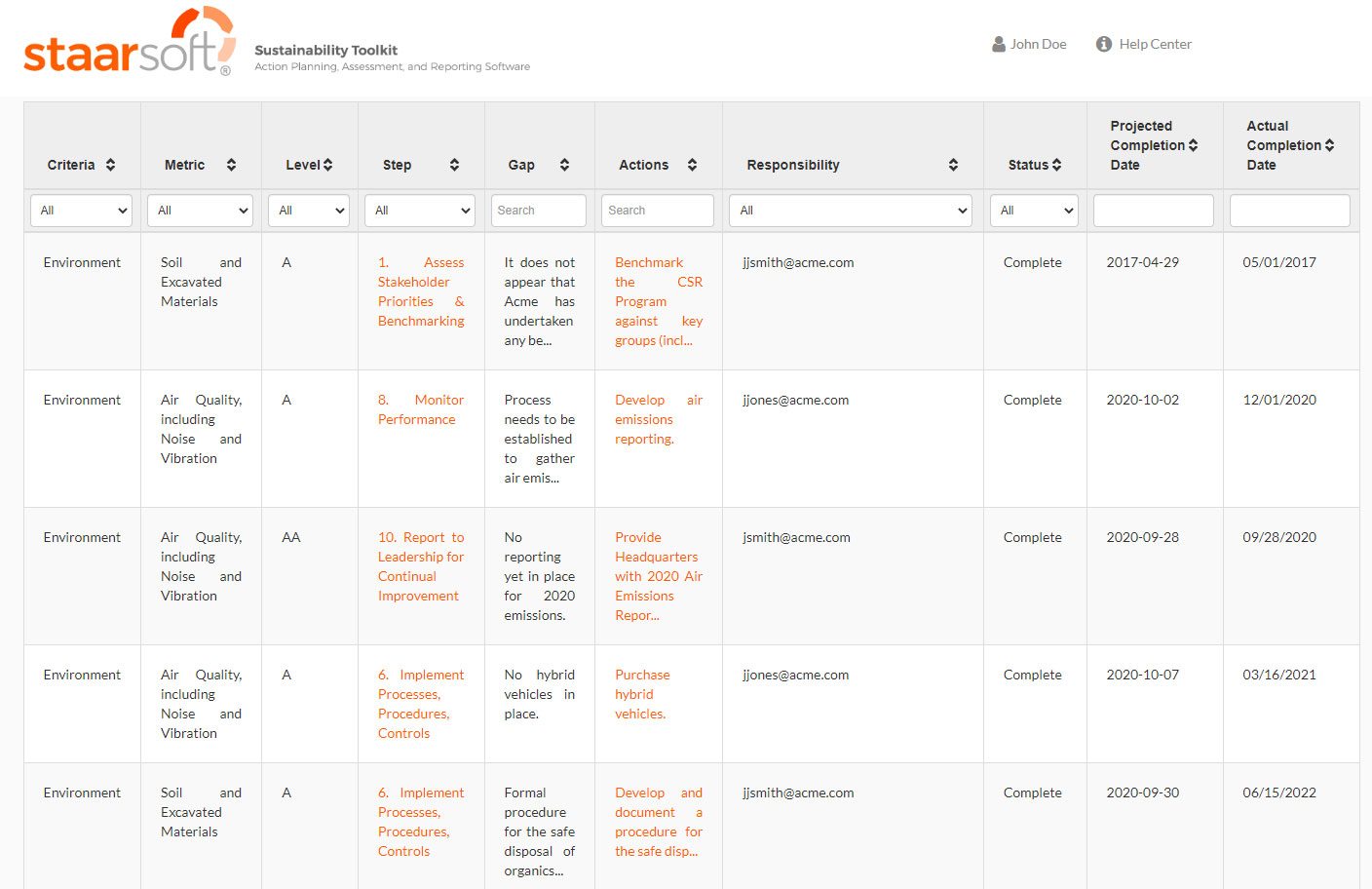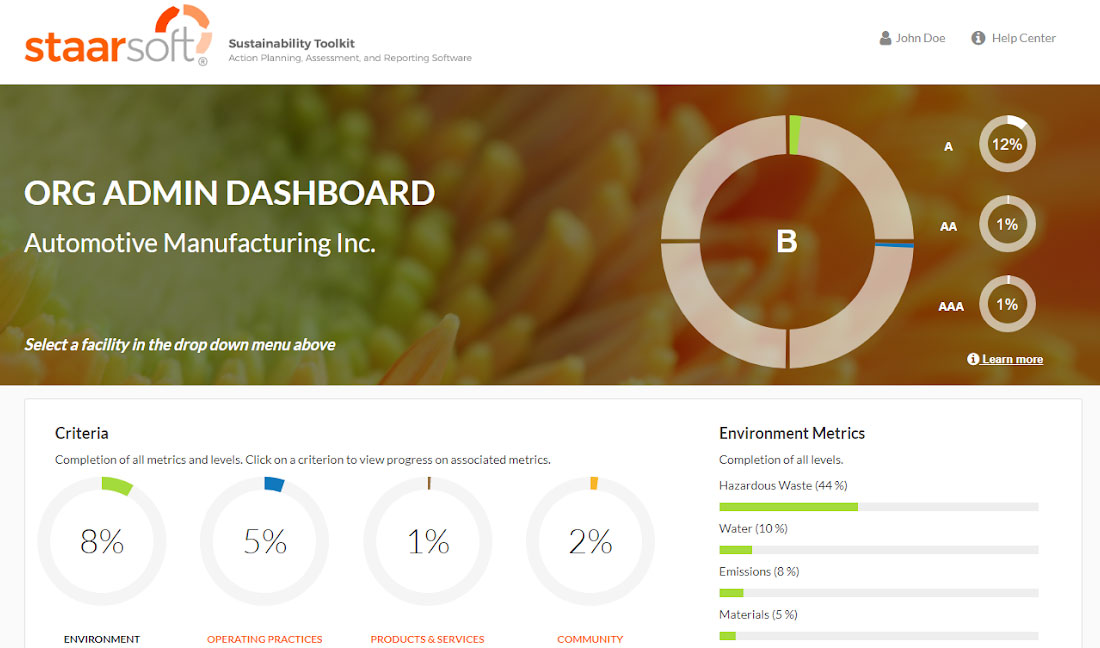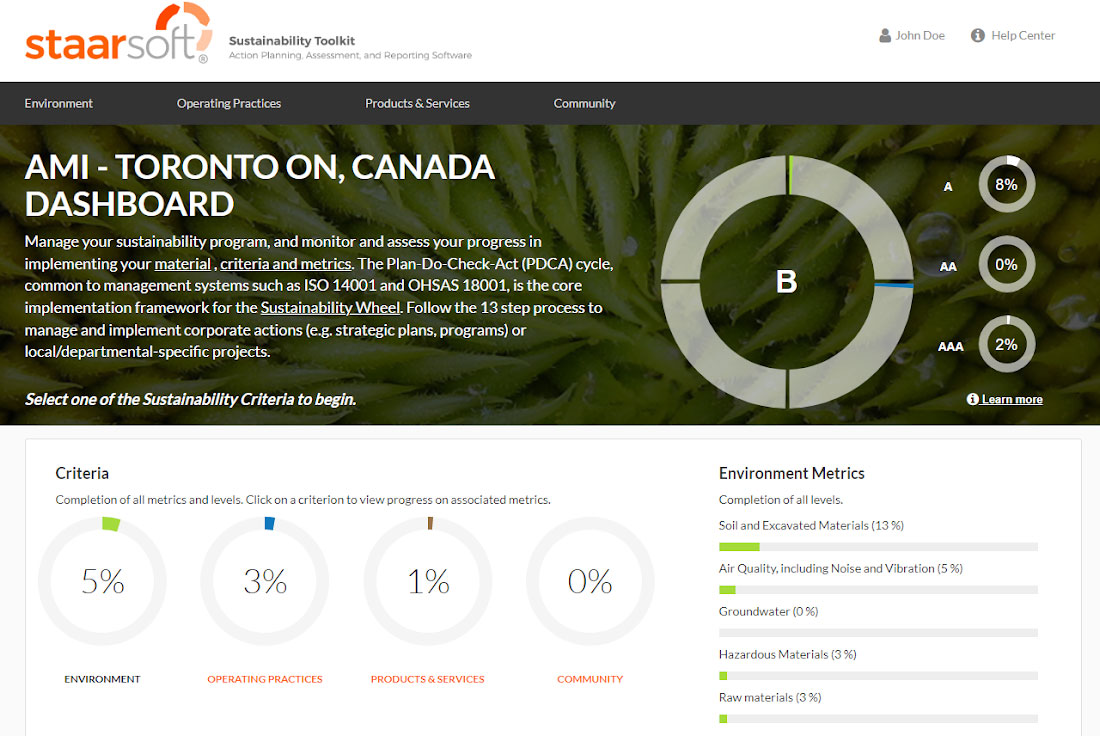 Expand upon existing processes by identifying gaps and actions to improve the quality of the Sustainability Strategy.
Complement existing tools, frameworks, and software.
Access and manage Sustainability from a single location or organization wide.
Suitable for use by organizations of any size, sector or stage of Sustainability implementation. "Having a framework to shape and define our projects and actions within our sustainability goals makes the difference in being able to successfully put a plan into action to achieve our targets over time."
KDC Director of Sustainability
Changing the status of actions necessitates justification.
Hyperlink to document locations
Sustainability at Your Fingertips
Instantly view ongoing Sustainability initiatives, their locations, and responsible parties, in real time.
Quickly and efficiently address any stakeholder Sustainability inquiries.
Automated Sustainability Consulting at a Fraction of the Cost
No need to expand your workforce or incur associated costs for Sustainability management.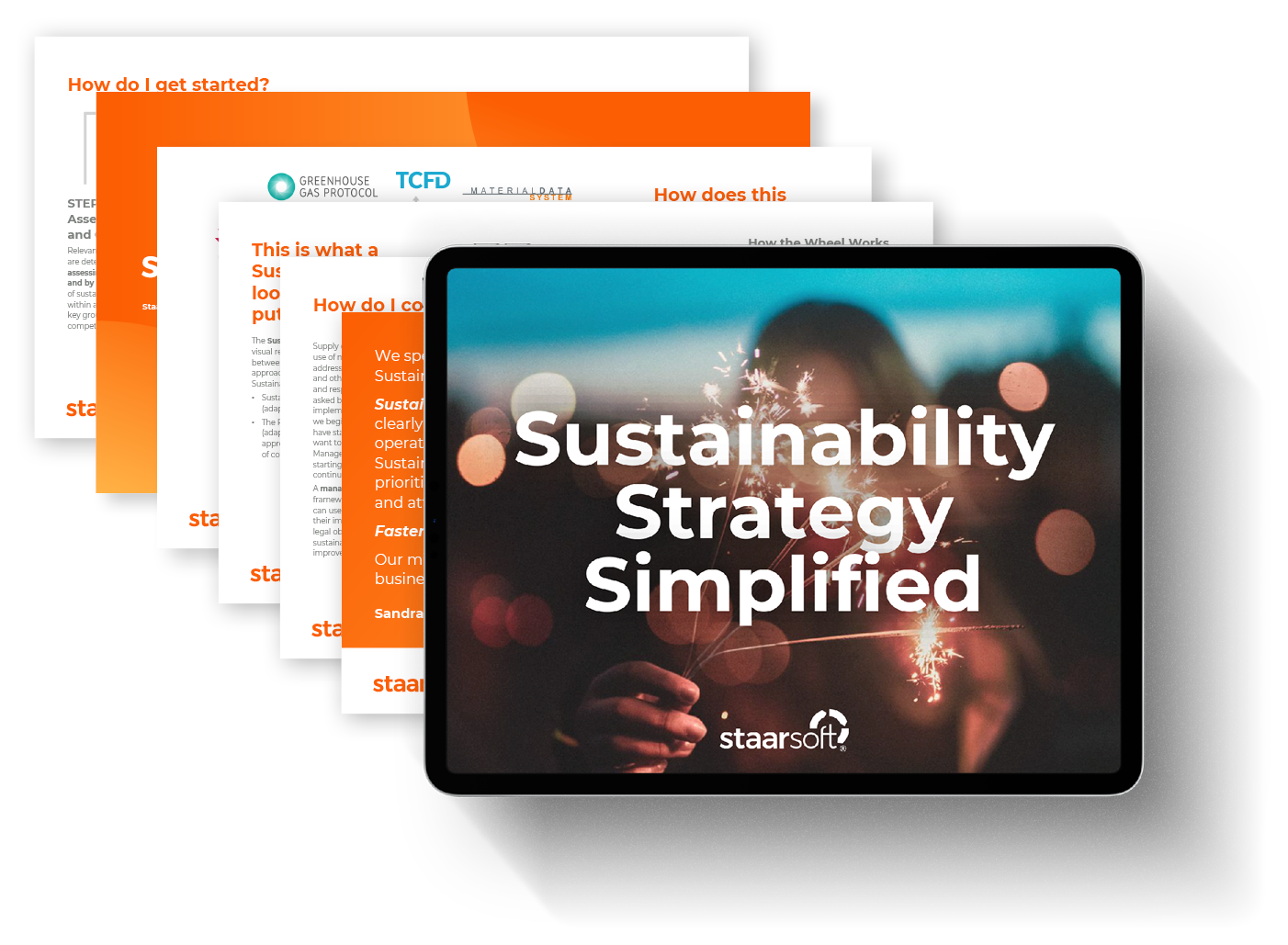 Learn how to effectively define Sustainability within the context of your operations, efficiently manage and concisely report on Sustainability to ensure the effective addressing of your priorities and those of your stakeholders.
This will help you identify cost savings and attract new business.